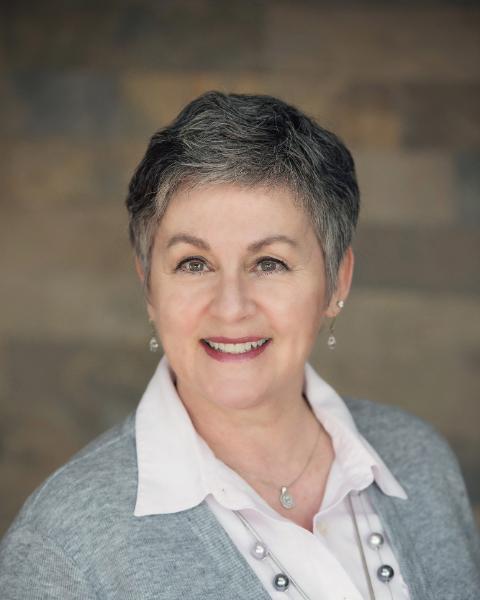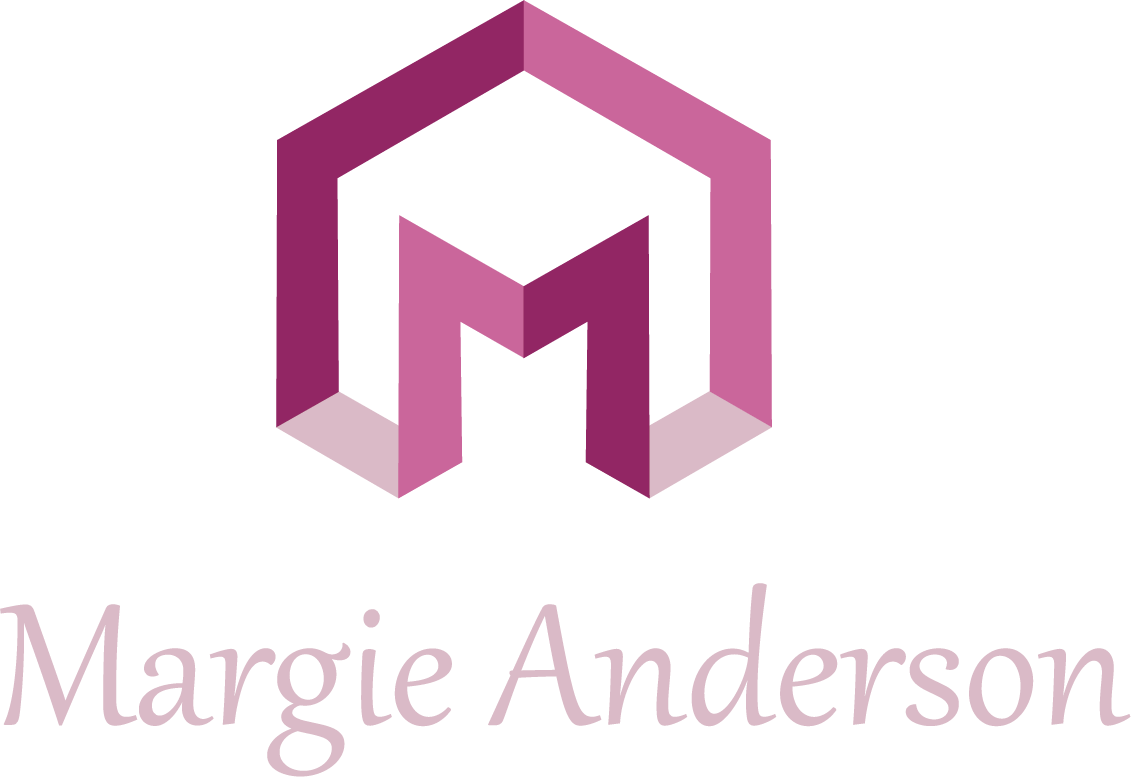 RE/MAX Ocean Pacific Realty (CX)
282 Anderton Road
Comox
V9M 1Y2


let's find your new home
Search for Real Estate in and around The Comox Valley
Residential
Any
Single Family
Half Duplex
Townhouse
Condo/Apartment
Full Duplex
Triplex
Fourplex
Mobile
Modular
Lots/Acreage
Farm
Recreational
Commercial
Any
Building Only
Building & Land
Business & Leasehold
Business & Property
Business Only
Land Only
Multi-Family
Industrial
Min Price
Any Price
$25,000
$50,000
$75,000
$100,000
$125,000
$150,000
$175,000
$200,000
$250,000
$300,000
$350,000
$400,000
$450,000
$500,000
$550,000
$600,000
$650,000
$700,000
$750,000
$800,000
$850,000
$900,000
$950,000
$1,000,000
$1,250,000
$1,500,000
$1,750,000
$2,000,000
$2,500,000
$3,000,000
$4,000,000
$5,000,000
$6,000,000
Max Price
Any Price
$25,000
$50,000
$75,000
$100,000
$125,000
$150,000
$175,000
$200,000
$250,000
$300,000
$350,000
$400,000
$450,000
$500,000
$550,000
$600,000
$650,000
$700,000
$750,000
$800,000
$850,000
$900,000
$950,000
$1,000,000
$1,250,000
$1,500,000
$1,750,000
$2,000,000
$2,500,000
$3,000,000
$4,000,000
$5,000,000
$6,000,000
!SearchBar.min!
Any
200 Sqft
300 Sqft
400 Sqft
500 Sqft
600 Sqft
700 Sqft
800 Sqft
900 Sqft
1,000 Sqft
1,100 Sqft
1,200 Sqft
1,300 Sqft
1,400 Sqft
1,500 Sqft
1,600 Sqft
1,700 Sqft
1,800 Sqft
1,900 Sqft
2,000 Sqft
2,500 Sqft
3,000 Sqft
3,500 Sqft
4,000 Sqft
4,500 Sqft
5,000 Sqft
6,000 Sqft
!SearchBar.max!
200 Sqft
300 Sqft
400 Sqft
500 Sqft
600 Sqft
700 Sqft
800 Sqft
900 Sqft
1,000 Sqft
1,100 Sqft
1,200 Sqft
1,300 Sqft
1,400 Sqft
1,500 Sqft
1,600 Sqft
1,700 Sqft
1,800 Sqft
1,900 Sqft
2,000 Sqft
2,500 Sqft
3,000 Sqft
3,500 Sqft
4,000 Sqft
4,500 Sqft
5,000 Sqft
6,000 Sqft
Susan and Murray B.
We can't say enough positive things about our experience with Margie. We were dealing with an estate for a family member and we live out of province. We met Margie in Courtenay when we were preparing the home for sale. She was the agent who originally sold the home to my brother and his wife. We knew that she had been very good to them as they each went through their health issues. We had a lot on our minds and she 'calmly' helped us to understand the process of selling from out of province. There were things that came up with the home that needed to be seen to once we returned to Ontario. Margie went above and beyond. She dealt with a contractor when a problem came up with the house. She turned the water on and off for showing the house (the water had to be turned off for insurance purposes because the home was vacant). As the closing date approached, we were out of the country and she made sure that all concerned parties were ready once we were back in Canada. As the executor of an estate there are so many things that need dealing with and for us the 'out of province' logistics have been difficult. However, selling the estate home was really quite easy all thanks to Margie's professionalism, expertise but mostly her kindness at a difficult time.

Lesia and Wade Wick
We had a very specific "forever home" in mind. Margie took the time to show us as many homes as we needed to find "THE ONE"! Her patience through the process lead to us finding exactly what we were looking for.

Doug and Enid J.

We entered the buying process from two provinces away. We thought we knew what we wanted and where we wanted to live. Of course, nothing ever turns out like you think. Margie did lots of research for us as we tried to "shop" on line without knowing the area and as we tried to address possible concerns about locations and services. She was patient as we flip flopped back and forth with our ideas and was willing to meet with a family member who acted on our behalf. She was prompt returning phone calls and emails and helped us to find the humour in what can be a frustrating process as what you see on the internet listings and reality occasionally are quite different. IF we ever need a realtor again, we hope that Margie is willing to work with us!
Lee Y.

Margie was our Realtor for a search and purchase of a rental property for my daughter and myself. From the offer stage to closing Margie kept us apprised of all steps and walked us through the steps we needed to take. I found her to be professional, reliable, and honest in all aspects of her work. All our requests were dealt with, all questions answered and phone calls returned very quickly. We would use Margie as a Realtor again.
Sheelagh and Neil M.
Margie was great with our house hunt, we gave her the "list of needs, wants, and our budget", she worked hard to find us our retirement home in our very short time. We bought a strata run home, Margie was helpful with deciphering the Strata records too!
Doug J.

Throughout the process of buying my condo Margie was dedicated to the task. Her professional yet friendly approach from showing me the condo, negotiating the best price to getting the keys on completion day. Margie made sure I was her top priority. I wouldn't hesitate to recommend Margie Anderson to friends and family.
Terry and Deb M.
Margie Anderson was outstanding in helping us find the right house for my family. Being a first-time home buyer, I was rather ignorant to the entire process, but Margie was there and made the process easy. The house deal is done but I consider Margie to be a good friend of the family and would highly recommend Margie to anyone looking to purchase real estate.
Bev S.
Margie was everything and more that a Real Estate agent should be. She worked hard to sell our property and was on top of everything that was available for us to purchase. She was aware of our specific requests in a property and found us exactly the property that matched our criteria and budget. We would not hesitate to refer our friends to Margie, we know she would work just as hard for them as she did for us.
Debbie W.
Purchasing my home from Margie was such a pleasure! I had been out of the housing market for some time and I was nervous about buying a house on my own. She was so incredibly helpful and supportive! She listened and heard what I was saying. As my ideas changed and evolved during the process she graciously followed my lead giving me expert advice along the way. All my questions were always considered and I always felt I was in good hands.
Brent and Helena C.

It was a pleasure to work with Margie in the purchase of our new home in Comox. Not only was she very attentive to our questions and concerns, her amazing patience and balanced approach in the purchasing process was impressive to say the least. If you want to work with a real estate professional that is understanding, calm under pressure and in all aspects of the word...professional, then Margie is the agent for you!
Verna and Merv M.

Thank you, Margie, you fitted us with the exact house we wanted and required for our budget. You are a professional in the reality business. A big thanks!
Bonnie H.

I used Margie Anderson to sell my parents' home in Courtenay in 2012. I do not live in the area so all my contact with Margie was long distance, either by e-mail or by phone and/or through family members. Dealing with an estate sale can be challenging at best and I found Margie to be very professional and helpful. She held frequent open houses and worked diligently with perspective buyers to try and put together a sale. I appreciated the fact that she stayed in touch with me as per the schedule we'd set up, even if nothing was happening, just so I knew where we were at. I highly recommend Margie and am very confident she will do her best for you as well.
Michael A.
"Entrusting Margie with the sale of our property was the best decision we could have made. She handled everything in an attentive, professional, and easy-going manner. Her hard work, knowledge about the real estate market and ability to keep us well informed was impressive. She established a fantastic rapport with our tenants enabling her to easily show and to quickly sell our property. We highly recommend Margie Anderson's services and look forward to the opportunity to work with her again in the future."
All the best and thanks again.
Buying Your Next Home
Thinking About Buying Your First Home?
With interest rates low, many renters are starting to think about purchasing a home of their own. While simple rental cost vs. mortgage cost comparisons can be very attractive, buying a home is a serious commitment, and there are many factors to consider:
How long you plan to live in the home.
Selling a home costs money. If you potentially may have to move in the short term, the value of your home may not have appreciated enough to cover the costs of buying and selling.

The length of time that it will take to cover those costs depends on various economic factors. Average appreciation tends to sit at around 5% per year. In this case, you should plan to stay in your home at least 3-4 years to cover buying and selling costs. The real estate market can be particularly volatile, however, and dramatic swings up and down are common.
How long the home will meet your needs.
What features do you require in a home to satisfy your lifestyle now? Five years from now? People tend to remain in homes longer than they initially intend, primarily due to the work and expense associated with moving. Therefore, it is worth considering a home with room to grow. Could the basement be turned into a den and extra bedrooms? Could the attic be turned into a master suite? Having an idea of what you'll need will help you find a home that will satisfy you for years to come.

Your financial health - your credit and home affordability.
Is now the right time financially for you to buy a home? Would you rate your financial picture as healthy? Is your credit good? While you can always find a lender to lend you money, people with poor credit tend to pay far more to borrow.

Some say that you should refrain from borrowing as much as you qualify for because it is wiser not to stretch your financial boundaries. The other school of thought says you should stretch to buy as much home as you can afford, because with regular pay raises and increased earning potential, the big payment today will seem like less of a payment tomorrow. It is, however, important to stay within your comfort zone. Purchasing a house involves many up-front and ongoing costs, and the stress of worrying about those costs often outweighs the satisfaction that may come from owning a slightly nicer home.
To determine how much home you can afford, talk to a lender, or go online and use a home affordability calculator. Good calculators will give you a range of what you may qualify for. Then call a lender. While some may say that the "28/36" rule applies, in today's home mortgage market, lenders are making loans customized to a person's situation.
The "28/36" rule means that your monthly housing costs can't exceed 28 percent of your income and your total debt load can't exceed 36 percent of your total monthly income. Depending on your assets, credit history, job potential, and other factors, lenders can push the ratios up to 40-60% or higher. While we're not advocating you purchase a home utilizing the higher ratios, it's important for you to know your options.
Where the money for the transaction will come from.
Typically, homebuyers will need some money for a down payment and closing costs. However, with today's broad range of loan options, having a lot of money saved for a down payment is not always necessary - if you can prove that you are a good financial risk for a lender. If your credit isn't stellar but you have managed to save 10-20% for a down payment, you will still appear to be a very good financial risk to a lender. High-ratio mortgages can be a good option for those who haven't managed to save a large chunk of money (who has?), but naturally, these have additional costs associated with them.

The ongoing costs of home ownership.
Maintenance, improvements, taxes, and insurance are all costs that are added to a monthly house payment. If you buy a condominium or townhouse, a monthly homeowner's association or maintenance fee will be required. If these additional costs are a concern, you can make choices to lower or avoid these fees. Be sure to make your Realtor® and your lender aware of your desire to limit these costs.

If you are still unsure if you should buy a home after making these considerations, you may want to consult with an accountant or financial planner to help you assess how a home purchase fits into your overall financial goals.
Selling Your Home - Why it Pays to Use a REALTOR®
Before selling your home, you will need a clear understanding of the legal issues and potential pitfalls. One wrong action could result in a lot of cost and frustration, which is why it is essential to have a REALTOR® working with you, as he or she will make the sale of your home a successful and satisfying experience.
Greater exposure
REALTORS® use the Multiple Listing Service® (MLS®) to give your home maximum exposure. MLS® is a computer-based system that relays valuable information about your home to hundreds of REALTORS® and potential homebuyers.
Setting a price
Setting a price for your home is an important but difficult process. Again, this is where the services of a REALTOR® prove invaluable. REALTORS® have the experience to help you understand how the market works and decide upon a realistic price that meets your goals. REALTORS® also pre-screen potential buyers to make sure only those who are serious and financially qualified view your home.
REALTORS® will also develop a marketing plan to help your property receive maximum exposure. This will likely include placing your home on the MLS® system and placing a "For Sale" sign on the front lawn. The plan will likely also include arranging open houses for other REALTORS® and potential buyers, and developing advertisements and feature sheets/mailers to market your home.
Once you have accepted an offer to buy your home, your REALTOR® will help ensure that all the proper paperwork is completed. He or she will also make sure that both parties meet the necessary conditions outlined in the agreement.
Why working with a REALTOR® makes sense
When you work with a REALTOR® you will likely get a better price for your home than if you try to sell it yourself. Apart from the financial benefits, however, there is an extra measure of comfort and security that comes from having a REALTOR® on your side. Remember that REALTORS® are governed by a code of ethics and standards of business practice. They have also been trained and licensed under the provincial Real Estate Services Act to assist in transactions involving real property. When it comes to buying or selling property, using a REALTOR® just makes sense.
Source: Victoria Real Estate Board 2015
ARE YOU LOOKING FOR A RELIABLE REALTOR? ...THEN LOOK NO FURTHER!
Welcome to my website. The Comox Valley has been my home for the past 22 years. The lifestyle and mild climate allows for year-round activities from beach to alpine without all the traffic congestion and noise of the big cities. Becoming a licensed Real Estate Agent in 2010 was a natural fit for me as I am passionate about helping other people achieve home-ownership.
I'm dedicated to selling your house or finding
YOU
the perfect home you're searching for. I invite you to browse my website, read my client reviews then call or e-mail me with any questions you have about buying or selling - whether it's your home or an investment property.
My goal is to sell your property in the shortest period of time, with the price, terms and conditions that fit YOUR needs.
My greatest job satisfaction is finding the best home for the best price to meet YOUR financial goals.
I enjoy volunteering as a 'Meet & Greeter' at the Comox Valley Airport as well as the Catholic Women's League. It gives me great pleasure to help others by way of financial donations to Christian Children's Fund, 100+ Women Who Care, St. Vincent de Paul, and the Children's Miracle Network. In my spare time I enjoy reading, mountain biking and golfing.
And by the way… I'm never too busy for any of your referrals!









!Home.view_full_search_screen!
Back
to top